By clicking the user icon

 in the upper right of the top navigation, you can configure your profile and account settings in Brand Connect.
Select My Profile to:
Edit your user information


Add a photo



Set the

Default Destination

: Directs you to the specified platform (Webdam, Brand Connect, Workstream) when you log in to your account. By selecting

Default

, you will be logged in to whichever platform is attached to the URL you're visiting.
Note: options in this setting may differ by user role and access permissions set by your admin.
Configure

Account Settings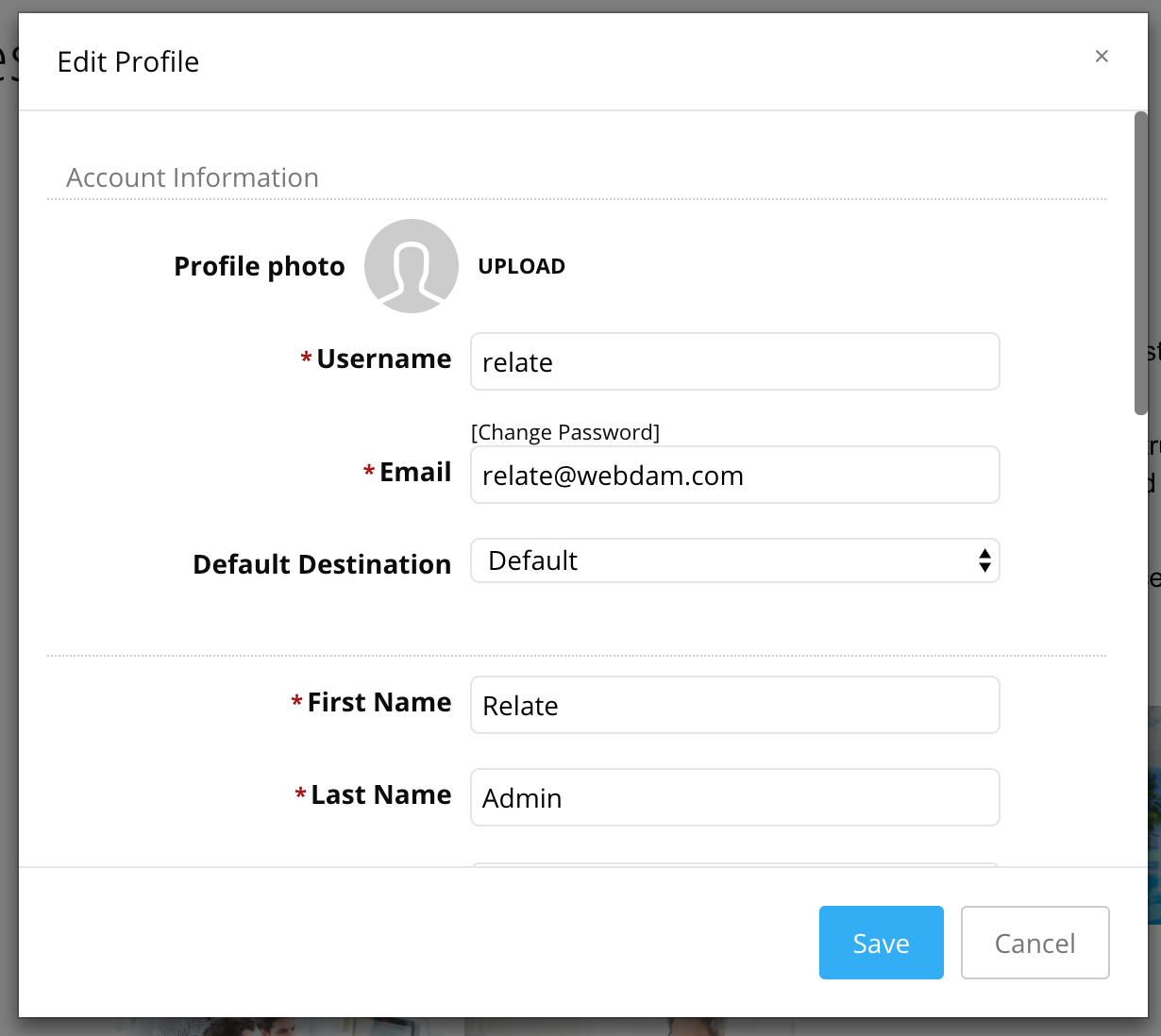 Account Settings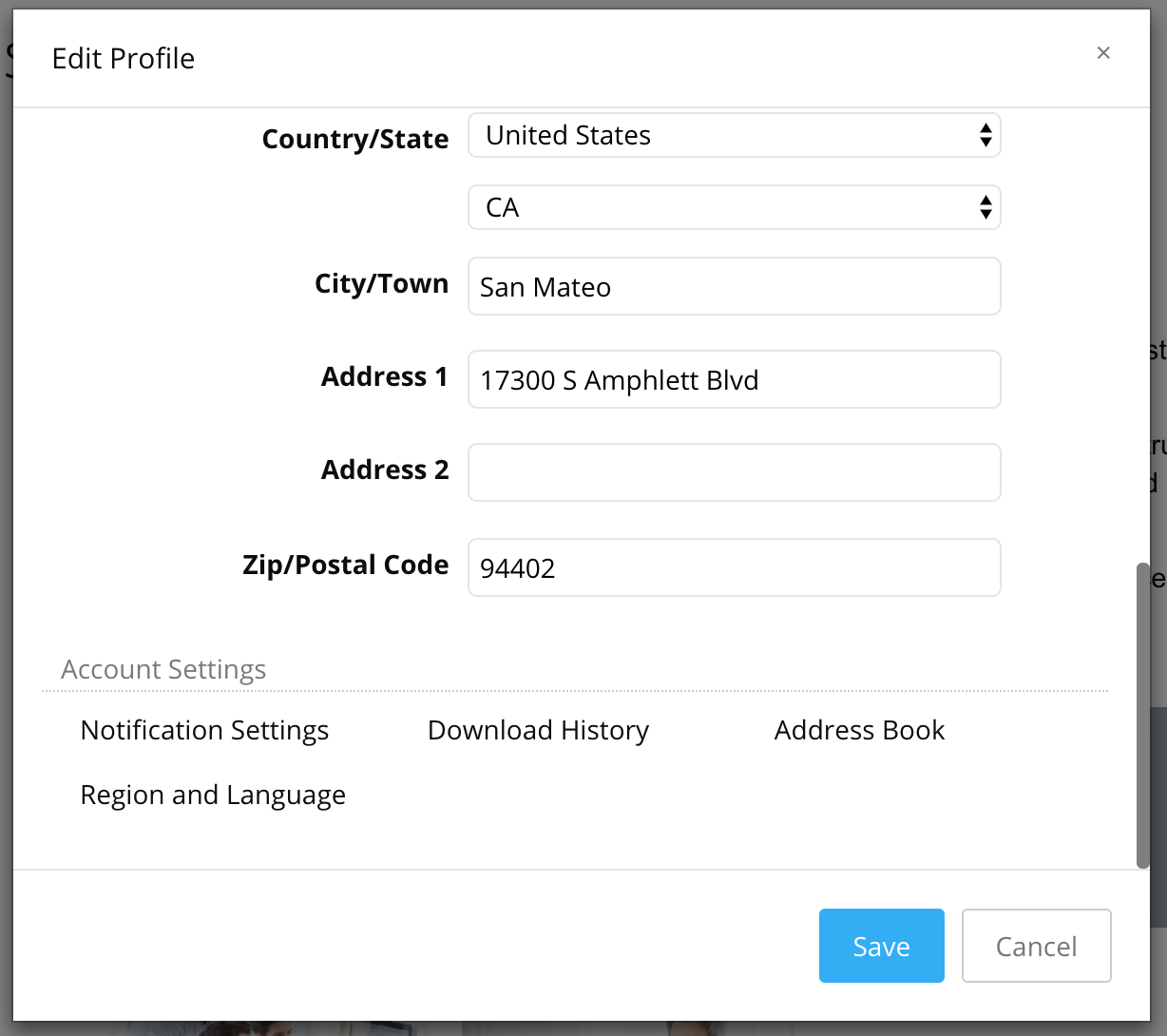 Notification Settings: choose which events to get emails and alerts about.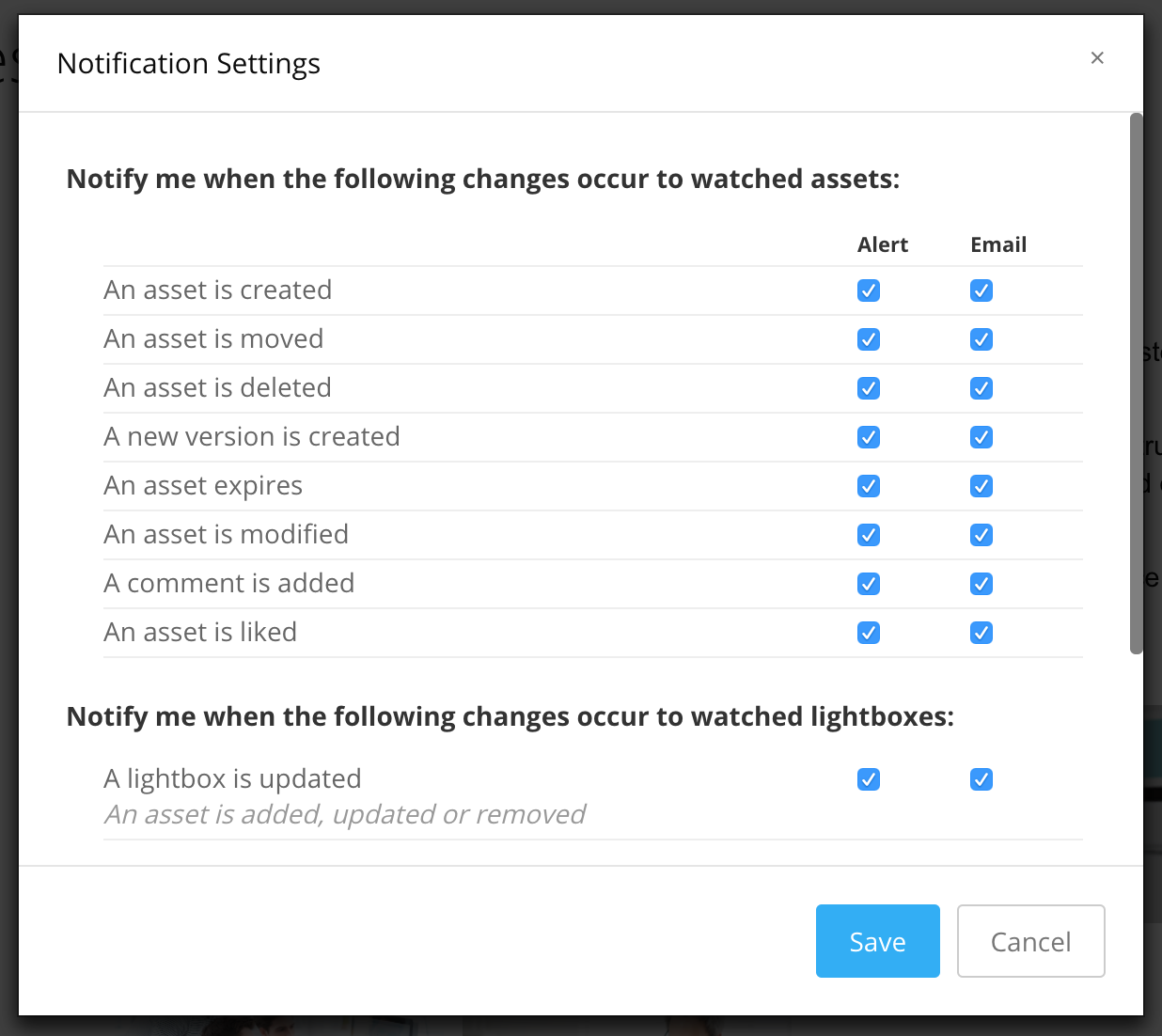 Once you've selected the types of notifications you'd like to receive, watch items to receive your selected notifications.
Watch Assets:
You can Watch assets to keep track of things you access regularly and to receive notifications.
Select the lightbox, folder or asset.

Click to watch an item, click  again to stop watching. 
Download History: see what assets you've previously downloaded
Address Book: add the email addresses of people you frequently share assets with.
Region and Language Settings: set your time zone, date and time format and preferred language.
Alternately, you can select the "Auto" options to detect these settings from your browser.