This article covers the information you need to know to configure Workstream for your team.
Log in to Webdam.





Click your name in the top right-hand side of the navigation and select Workstream.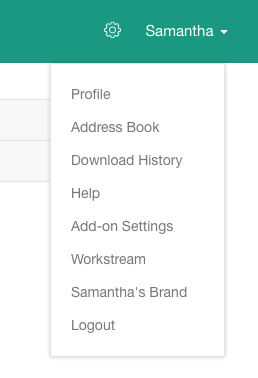 To access the Preferences, log in to Workstream and click the Manage tab in the secondary navigation.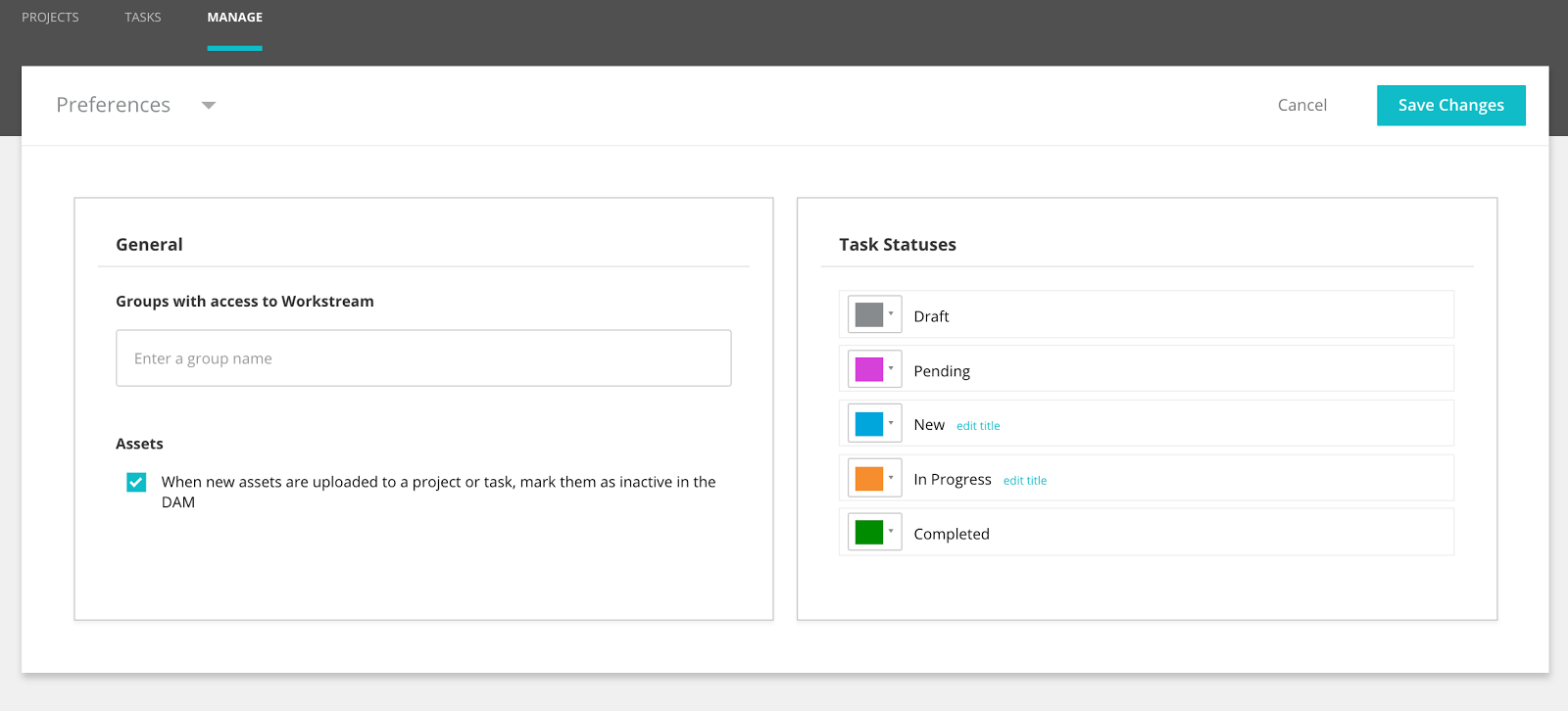 Choose which contributor groups have access to Workstream. These groups correspond to the groups that exist in your DAM.
If you'd like to create groups specifically for Workstream, you will need to create them in Webdam. Click here to learn more about

Configuring Users and Groups

.
Check the box under the Assets section to make assets uploaded to a project or task inactive, meaning they cannot be downloaded by any user or viewed by end users (read more about asset statuses). We suggest checking this box to ensure assets in production aren't accessed by unauthorized users.


Locally stored assets

: Assets that are added to a task or project and

were not

previously

housed in your DAM, will appear in a folder titled

Workstream Assets

. By default, only admins will be able to view the

Workstream Assets

folder. Once the assets have been added to the DAM, they can be moved to other folders with the permissions of that folder applied.



Note

: Do not delete or rename the Workstream Assets folder.
DAM assets

: Assets that are added to a task or project

from a folder in your DAM

will remain in their original folder and will be  accessible to those who have permissions to view and download them.
Task statuses:
Task statuses are a way for users to provide updates on the status of a particular task. Two of the task statuses can be customized to your needs, while the others are static.

To edit the status name, click

Edit Title

.

To edit the color of a status, click the color preview swatch and select your desired color.
To generate a proof, therefore enabling the proofing tool, files must be less than 500MB in size. Files larger than 500MB can still be sent through Workstream for viewing and approvals, but they won't generate a proof.

See the list of supported files types here.