In Workstream users can customize the way projects and tasks are displayed in their interface.  You can pick the information you need and choose how to organize that data in an effective way.  Here are some of the features that will enable you and your team to adapt the Workstream interface:
Curate columns to display 
You can pick the columns you wish to display in both the project and task list.  From either list, click on the 

icon and select "Edit Columns".  From there, select the data columns that are useful to you, or remove the columns you won't need.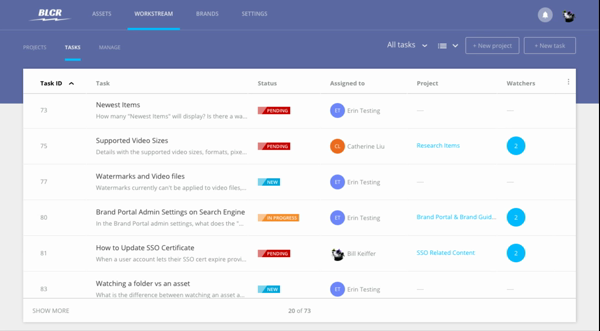 At any point, you can restore the column list to the default selections and order.  If you want to return to the standard view, click the 

icon > Edit Columns and select "Restore Defaults" in the lower left corner.
Sort, Rearrange, and Resize 
You can move and manipulate the data in whatever way makes sense for you.  Each field can be sorted by clicking on the column heading.  To move a column to another position, click on the column heading and drag to your desired spot.  Each field can be resized to display the information you need.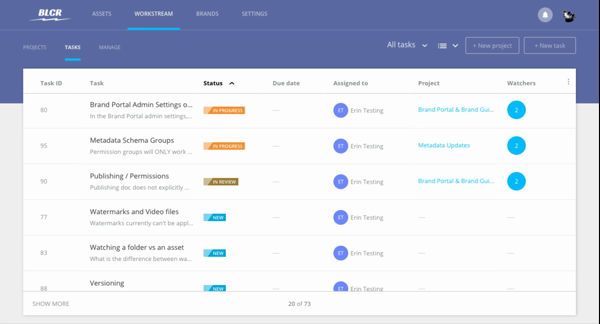 Any changes you make to your view are persistent.  Whenever you log in to the Workstream application, your desired layout will be displayed.  Make changes at any time, and you can always restore to the default layout in the "Edit Columns" panel.
Export data 
All the project and task data can be exported in a CSV file that you can use wherever you need.  From the 

icon, click "Export Data".  All the task or project data will be compiled and a link emailed to you.  You will also receive an in-app notification with the same link.  Links will last one week, after which you will need to request a new export.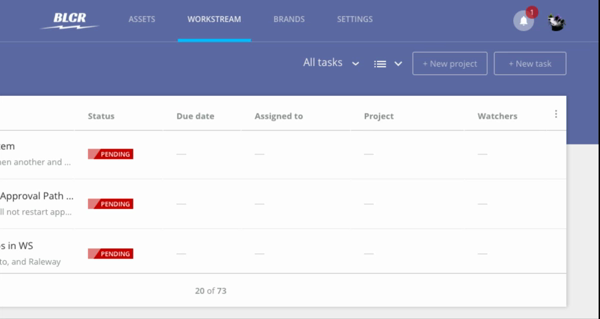 The export will include all the available data for every task or project.  When exporting the data, filters and custom columns will be ignored.  Every task/project and every data point will be included, regardless of your personalized view settings.