Webdam and Brand Connect offer the ability to choose between a variety of localized display options, including language, date and time formats.
Set your language, date and time within Webdam:
Log in to your Webdam account.


Click your name in the top navigation and select Profile.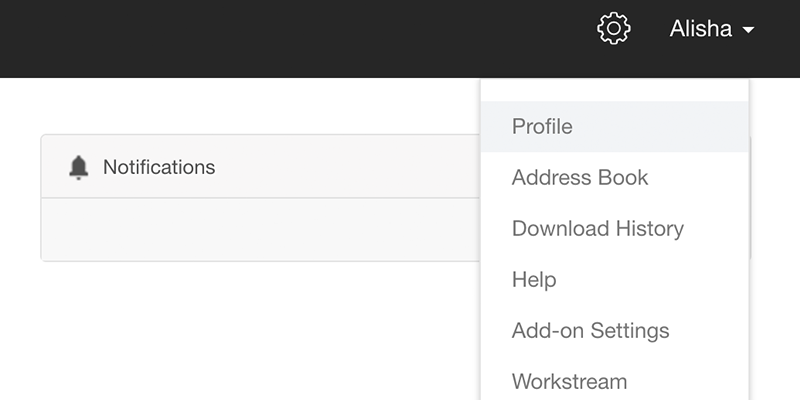 Under the Region and Language section, use the dropdown menus to select your language, time and date format preferences.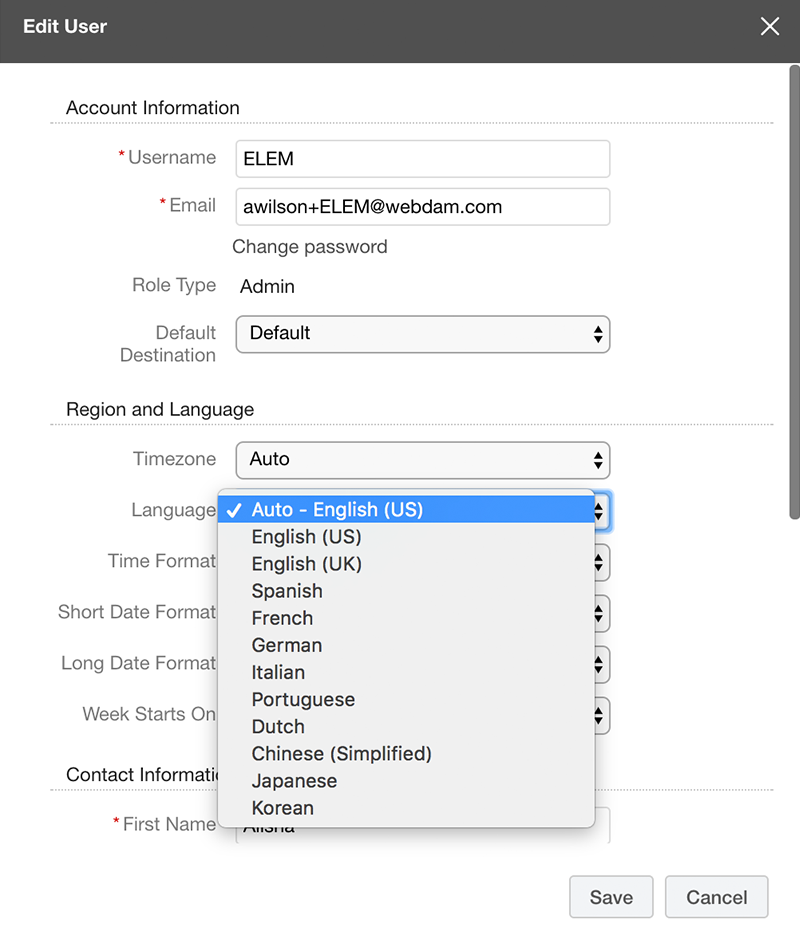 Alternately, you can check the set automatically box to detect these settings from your browser. (You can still update these selections manually.)


Click Save.