Key Terminology:
Assets: The object being stored in your WebDAM account. An asset can be a photo, document, page layout, video, audio clip, etc.
Folders: Folders hold assets, nested folders or both. Assets can only reside in one folder.
Folder tree: A hierarchical representation of the folders found on the left panel of
WebDAM and Brand Connect.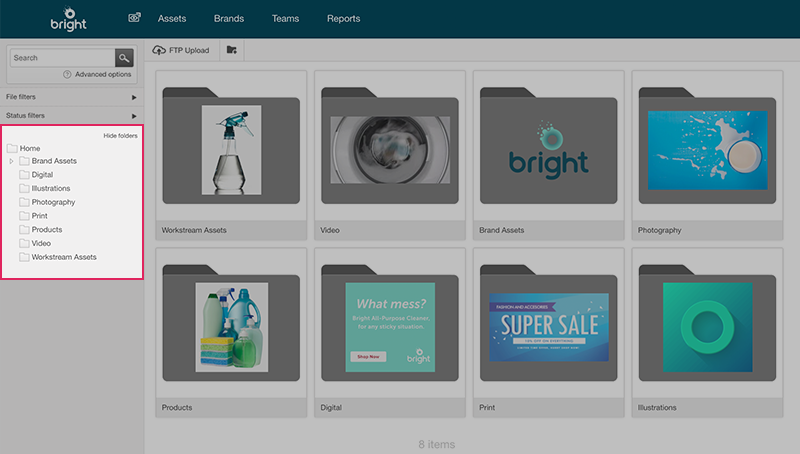 Thumbnail view: The center window of the application in WebDAM and Brand Connect that can include folders and/or asset thumbnails.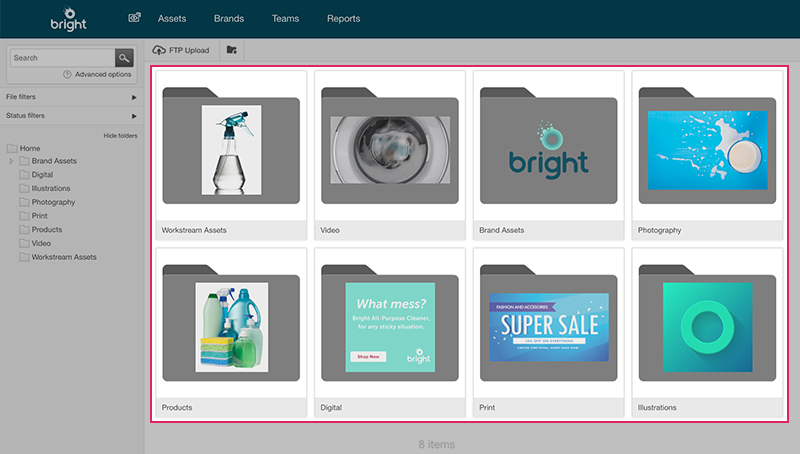 Asset details page: The largest view of an asset. To get to this view, double click an asset.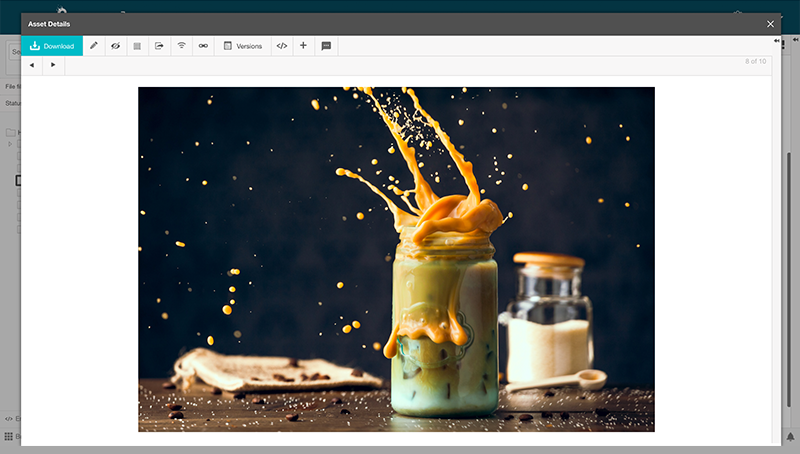 Folder or Asset details panel: The content displayed in the right panel of WebDAM when an asset or folder is selected.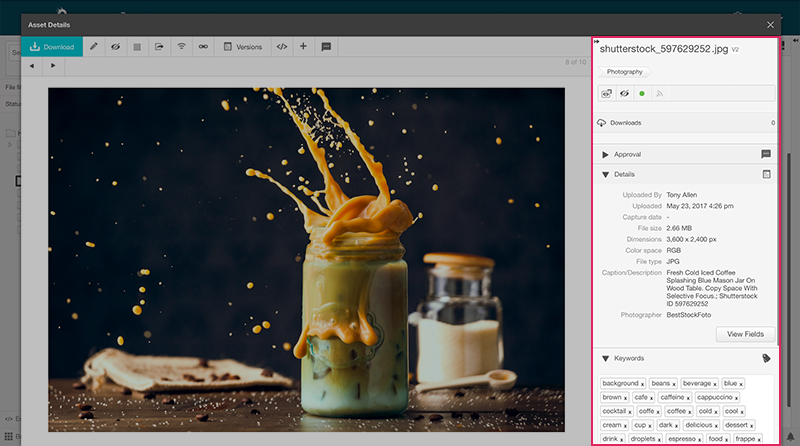 Actions toolbar: The options that appear above the center part of the application in WebDAM and Brand Connect. The actions toolbar changes depending on whether you're in the thumbnail view, asset details page or lightbox.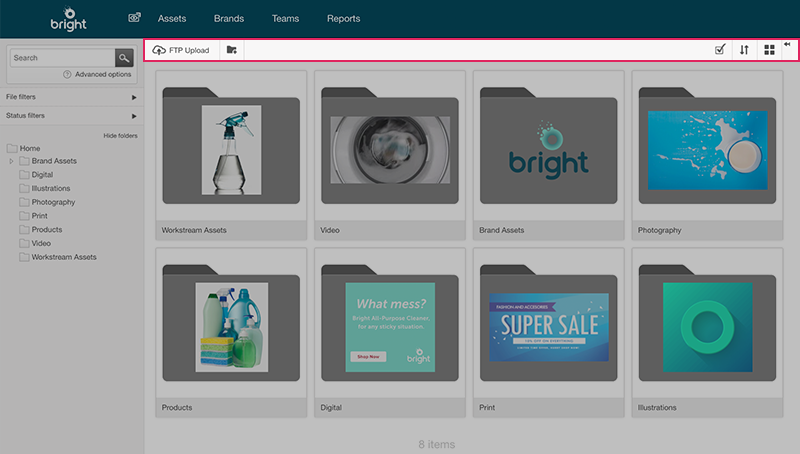 Top navigation: The top of the page in WebDAM and Brand Connect. The top navigation displays the menus available which will vary depending on your access level.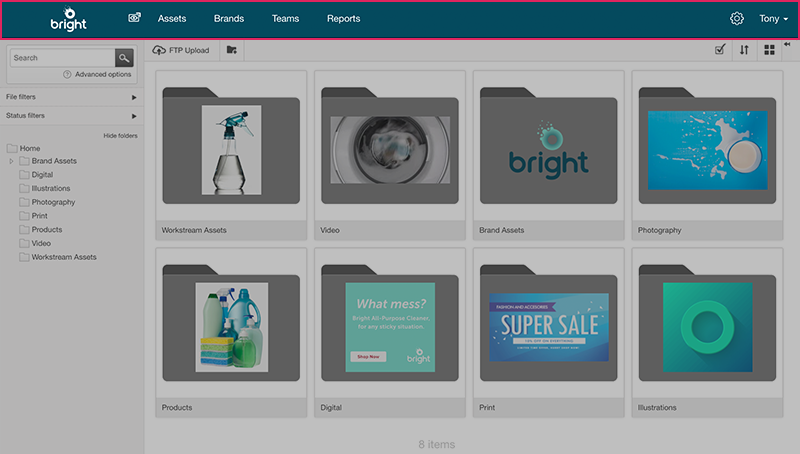 Actions Menu: Used to describe all of the pencil icon menus. These menus are available in a number of places depending on the user's access level. The options available in this menu will vary depending on where the user is. For instance, the Actions Menu for a folder will differ from the Actions menu for an asset.