The search tool in Webdam allows users to quickly find assets based on a basic search across metadata fields.
To conduct a Search:
Click on the Search icon on the top right-hand side of the screen, enter the term you wish to search by, and then click Search.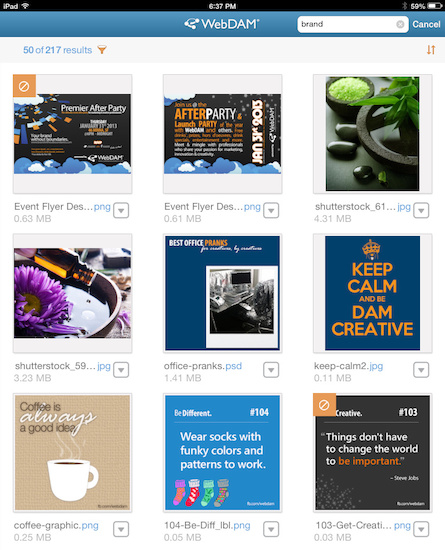 To narrow your results to an asset type, click on the Filter icon. Choose the asset type, and then click Apply. The font color of selected asset types will be orange.




To exit the Search Results Page, click Cancel.